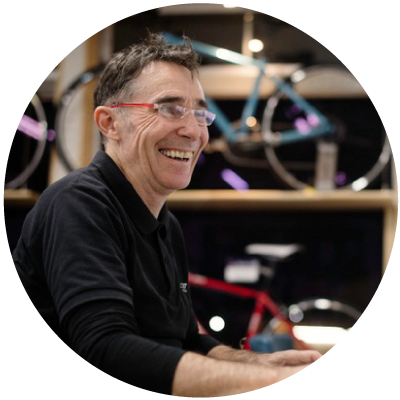 Pedalforth Fitting
Mr.Vincent Flanagan
PROFILE
Pedalforth Fitting Vincent Flanagan
A lifetime passion for cycling. A former professional mountain bike and road bike racer.
Both Australian and Japanese XC National Championship winner. Now providing dedicated bicycle fitting services for cyclsits of all types.
Pedalforth Fitting is in Kamikatsura, Nishigyoku. Kyoto.

Website Twitter Facebook Instagram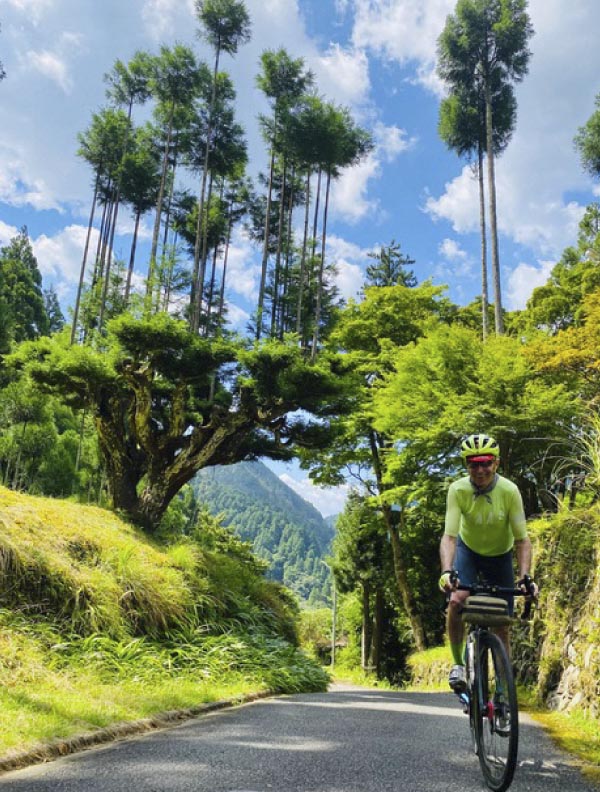 Came to Japan as a cycle tourist
Many people would be surprised to learn that Japan is one of the best places in the world for cycling. Really? Yes, let me explain. A beautiful country blessed with dramatic scenery and varied countryside. Outside of the urban areas which is less than 20% of the land you have 80% remaining that is laced with a myriad of roads and paths. On these roads there is minimal traffic.
The average speed of traffic is much slower than is other countries and the manner of most drivers is courteous and respectful. When I came to Japan I was here as a cycle tourist, I loved the country so much I decided to stay. Japan and Kyoto offer so much to explore and discover with roads which let you access incredible scenes of beauty and quiet places for reflection and historical awakening.
I have been very fortunate to travel to many parts of the country and experience it firsthand from the seat of a bicycle, in fact to all 47 todofuken. As you are all aware there are many mountains and for many they seem unsurmountable, however if your bike is set up correctly to fit, you will be able to conquer these climbs and descents with joy.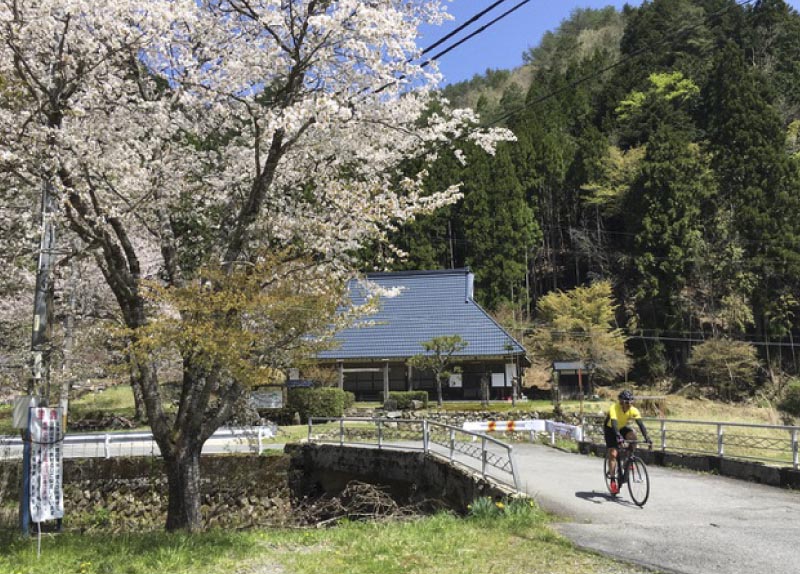 You choose the roads yourself
Cycling gives you independence to travel whenever and wherever you wish on your own time schedule. You choose the roads yourself and with careful planning and attention to your route one can easily find incredible and enjoyable adventures. I like to avoid all major roads which carry the traffic, instead taking back roads and paths, and even old trading trails. This will be a more meandering and less hectic journey.
Being independent also means being able to manage small mechanical issues that may occur. Mainly being able to repair a puncture, for a beginner this may seem very frightening, of how to change a tube, removing and returning the wheels into the frame. Become familiar and comfortable with the process, all it takes is some regular practice. So find an experienced friend to help you practice those necessary skills. Watching Youtube is a start but you need to put it into practice. Gambatte.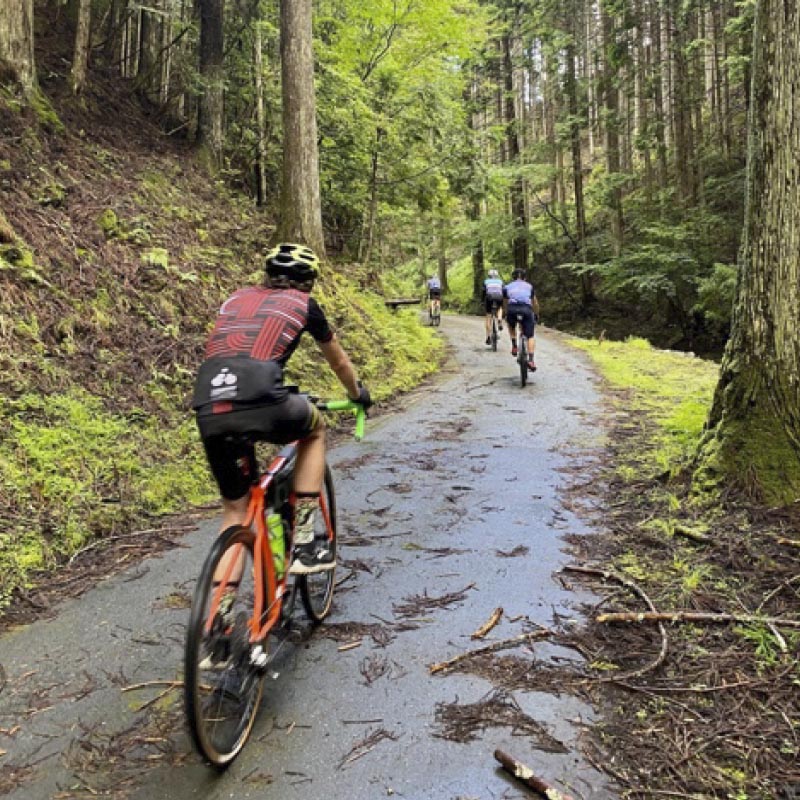 My favorite is cycling from the city to Miyama
I have lived in the Kansai region for over 30 years and ridden on many of the roads in the region. I have witnessed much development to the road infrastructure that has occurred. One of my favorite all day adventure rides, is a loop ride from Kyoto to Miyama cho and back to Kyoto shi. Leaving via Kurama and climbing over Hanase, down to the valley and along the Katsuragawa up and over Sasari pass and onto the village of Thatched roofed houses. Stopping there for a lovely lunch of soba noodles. Continuing onto the Roadside Station Miyama Fureaihiroba for some delicious ice cream. I continue on and off rte 19 towards the Old Hara Pass avoiding the long tunnel, which is safe to ride through, but I choose a route with little to no traffic. After descending back down to rte 19 I take rte 443 and 365 towards ChuJyu road park crossing the Katsura gawa and climbing up through the magnificent Cedar forest along rte 477 towards rte 50 into Koshihata-Shikimigahara Rice Terraces below Atago san. Through more forest, on down through Mizuo and Hozukyo valley before returning to the city over Rokucho pass into Sagano and taking my back street route, I meander across town to my home.
Always a fun and enjoyable trip.

So I hope to see you out on the road, Remember to smile and wave when you see another rider. We have a great community. Stay safe and keep pushing the pedals.