Supporting Bicycle Trips in Umi-no-Kyoto
Free Lending
Complete tool set prepared
e-Bike Charging Spot
As a hub for cyclists in the Umi-no-Kyoto area, major stations along the Kyoto Tango Railway have been designated as 'Cycle Stations.' These Cycle Stations offer e-Bike chargers, air inflators suitable for sports bicycles, bicycle tools, wheeled bags, and cycle racks available for free use.
Cycling around Tan-ichi, enjoying the scenic coastal route, and taking a train for a shortcut through the inland.

Use the station as a meeting place for cyclists and a base for maintenance.

Take a break at the station with a cup of Tan-tetsu Coffee in hand during your cycling journey.
We support enjoyable and safe bicycle travel.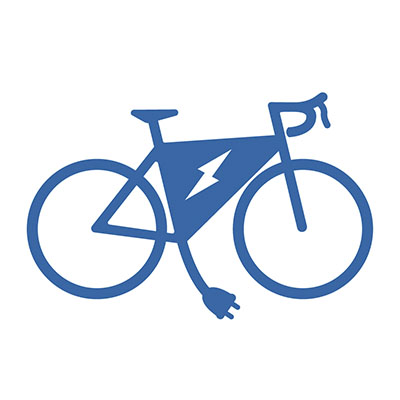 Equipped with e-Bike chargers & charging spots! Conveniently located at major stations for easy stops during your cycling journey. If you're concerned about the e-Bike's battery level, please make use of our Cycle Station.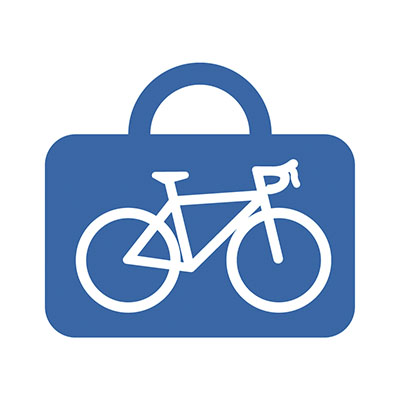 Bicycle travel bag available for rent Ride the Tango Railway for easy access to your cycling adventure. Efficiently explore the areas you want to ride in Tango.
Learn how to use the Bicycle travel bag→

Cycle Station
Kyoto Tango Railway
Update: November 23, 2022
Miyatoyo-Line
Miyazu Station, Amanohashidate Station, Amino Station, Yuhigaura-Kizu Onsen Station, Kumihama Station

Free Lending Service
e-Bike chargers(GIANT / BOSCH / SHIMANO)
Air pump
Bicycle Tools
Bicycle travel bag
Bicycle rack
*Please recharge at designated spots at each station.
Bicycle travel bag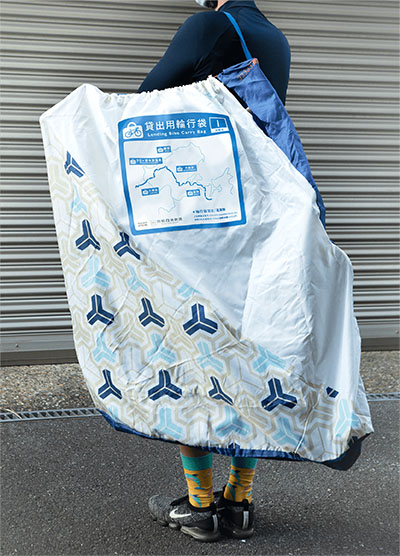 Expanded Size: Width 92 cm x Height 118 cm x Depth 28 cm
Storage Size: Width 10 cm x Height 23 cm x Depth 6 cm
Compatible Bike Types: Road Bike / MTB / Cross Bike

Bicycle Rack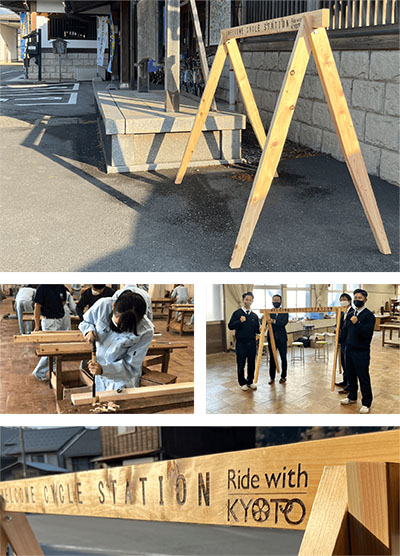 Using locally sourced wood materials.
Collaborative effort: Students from the Architecture Department of Kyoto Prefectural Miyazu Tenkyo High School.

How to Use
If you wish to use tools, chargers, or bicycle bags, please inform the station staff at each station.
\ This poster serves as a marker /